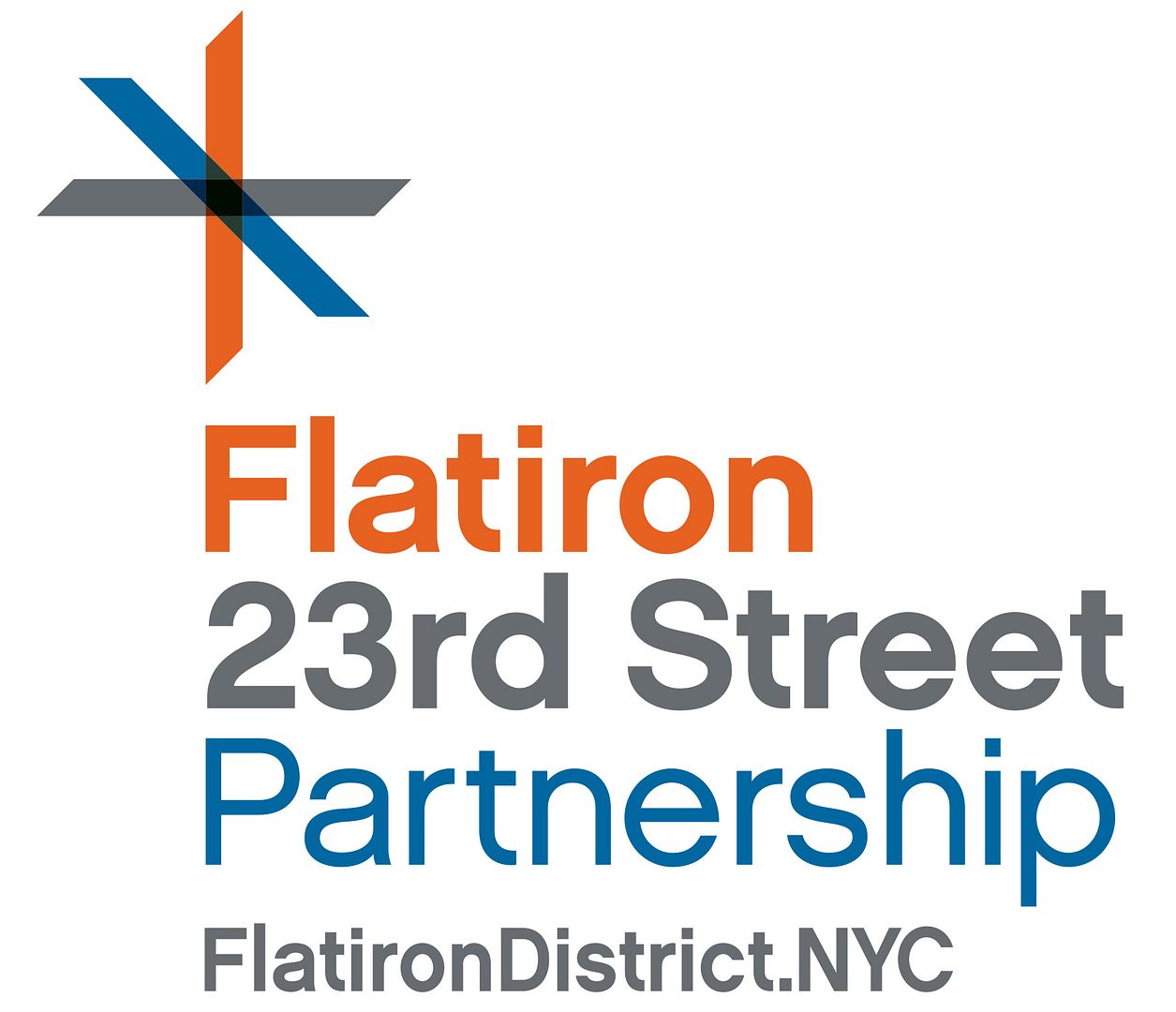 (Flatiron, New York) September 8, 2016 – During its 62nd Annual Conference and Tradeshow in Atlanta this week, the International Downtown Association recognized the Flatiron/23rd Street Partnership Business Improvement District (BID) with a Certificate of Merit award for its annual 23 Days of Flatiron Cheer and Flatiron Summer Series programming in the popular Flatiron Public Plazas.
The two programs – which anchor the Flatiron Partnership's winter and summer seasons – were among a number of entries featuring programs and events that improved the image and vitality of downtown with events that promote downtown and attract visitors and projects that communicate the vision, mission, function, and achievements of the downtown or business district association.
"Since the BID was founded 10 years ago, we have strived to enhance our neighborhood's reputation as one of New York City's most dynamic neighborhoods," said Jennifer Brown, Executive Director of the Flatiron Partnership. "Flatiron has witnessed profound changes for the better during this period, with more robust commercial, residential, and tourism sectors, a transformation that motivated us to engage visitors, residents, and workers with new and exciting experiences. Both our 23 Days and Flatiron Summer Series programs are emblematic of the innovative opportunities we now offer, and we thank the International Downtown Association for recognizing this during our 10th anniversary year."
"The Flatiron Partnership's project received the IDA Certificate of Merit for conducting best practice work in our industry of urban place management," said David Downey, IDA President and CEO. "The Flatiron Partnership is a shining example of excellent downtown management delivering real value to the city."
The two initiatives that received recognition are:
23 Days of Flatiron Cheer – This annual program captures the spirit of the winter holiday season throughout December, featuring contests, performances by Flatiron-based groups, giveaways from local businesses, a food drive, and an interactive installation anchored in the North Public Plaza at 23rd Street, Broadway and Fifth Avenue. This year will be the fifth annual event.
Flatiron Summer Series – For the last four summers, the Flatiron Partnership has provided engaging and creative programming in the Public Plazas during the summer. In 2015, the Flatiron Partnership significantly expanded activities, identifying innovative ways to capture various audiences while concurrently engaging businesses anchored in our neighborhood. Weekday activities included "Tech Tuesdays", "Wellness Wednesdays", and "Throwback Thursdays".
Washington, D.C.-based IDA is the premier organization for urban place professionals who are shaping and activating dynamic city center districts.  The Flatiron Partnership is a member of IDA.
About the Flatiron/23rd Street Partnership
The Flatiron/23rd Street Partnership Business Improvement District, formed in 2006, is a nonprofit organization whose mission is to enhance the area's reputation as one of New York's most vital and exciting neighborhoods. This is accomplished by maintaining a clean and safe environment for the district's businesses, residents and visitors; by spearheading area improvement projects; and by marketing the diverse business and retail options in this vibrant and historic neighborhood.
Learn more at www.FlatironDistrict.nyc
Facebook: FlatironDistrict.nyc/facebook
Twitter & Instagram: @FlatironNY
Email: info@flatironbid.org
About IDA
The International Downtown Association is the premier organization for urban place professionals who are shaping and activating dynamic city center districts. Our members are city builders and downtown champions who bring urban centers to life, bridging the gap between the public and private sectors. We represent an industry of more than 2,500 place management organizations, employing 100,000 people throughout North America and growing rapidly around the world. Founded in 1954, IDA is a resource center for ideas and innovative best practices in urban place management. For more information, visit downtown.org or follow us on Twitter and Facebook.